Nadine Neema, illustrations by Archie Beaverho
The moving story of a young girl's life-changing journey to self-discovery and respect for tradition in a remote northern community.
Eleven-year-old Jules has lived in the tiny northern community of Wekweètì since she was little. Although the community has always welcomed her, Jules still feels disconnected from the traditions and ancestral roots of the local culture. When she is invited on a canoe trip, Jules has no idea that the journey will change her life. Along the way, she faces her fears, learns to survive in the wilderness, and realizes the wisdom of traditional stories.
Inspired by true events, this book will appeal to both Indigenous and non- Indigenous children for its relatable themes of family, loss, growing up, and the struggle to connect with tradition and culture.
"Journal of a Travelling Girl deserves to be in every northern classroom. There is so much to learn here, and there is so much to celebrate."
—Richard Van Camp, Tłįcho author of The Lesser Blessed and Moccasin Square Gardens
"[Neema] gives a modern look at an ancient tradition of going to the barren lands by canoe, harvesting, and engaging in our way of life. We welcome this story. It helps document and preserve our oral history and way of life to be shared with future generations."
—from the foreword by Joseph Judas, former Chief of Wekweètì
Celebrating 15 years of tłįcho Self-Government, 2005-2020, and 100 years since the signing of Treaty 11, the last of the numbered Treaties between the Canadian Government and First Nations, 1921-2021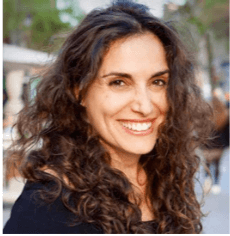 Nadine Neema began working in Wekweètì, Northwest Territories, in 1999, first as a community manager, then assisting with land claims negotiations under Chief Negotiator John B. Zoe. Since then, she has maintained a strong bond with the community through workshops, photography projects, and canoe trips. Born of Egyptian and Lebanese descent, Neema lives in Montreal. She works as a songwriter and multidisciplinary artist and pursues her passion for gardening.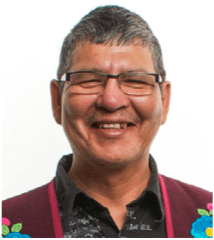 Archie Beaverho is an accomplished painter, illustrator, and cartoonist whose understanding of his Tłįcho Dene culture is reflected in his work. He creates paintings of spiritual activities of his people, like drum dancing, hand games, and hunting He lives in Behchokò, Northwest Territories.
"Journal of a Travelling Girl gives young readers the chance to imagine themselves on a journey as they read about it through the main character… Neema clearly conveys the modes of teaching afforded by the journey and the community's Elders, as well as the historic moment the Tlicho Agreement for self-government and land ownership came into effect… The author shares from a place of knowledge, in deep collaboration with the First Nation concerned… This is an important story, not just for those whose lives it touches directly, but for all in Canada."
– The jury for the Jean Little First-Novel Award 
"A truly engaging story of a young girl's coming of age as she embarks on a reluctant canoe trip with her friends and their families… Journal of a Travelling Girl takes readers on a culturally enlightening journey filled with adventure and discovery…bringing out the beauty of the North and the Tlicho culture… This book should be in every school library."
– The jury for the Geoffrey Bilson Award for Historical Fiction 
"Journal of a Travelling Girl serves as an introduction to modern land claim and self-government negotiations for a young audience through the lens of a narrator their own age. Equally important, it offers readers insight into a momentous part of both Tłįchǫ and Canadian history."
—Quill & Quire
"Readers interested in Tłıcho culture or Canadian history will find much to appreciate."
—School Library Journal
For more information please visit www.journalofatravellinggirl.com